ARE YOU TIRED OF…
Struggling to find the right software and programs to run your business?
Duct-taping 8 bajillion software systems together and hoping they'll play nicely?
Paying for a stack of subscriptions, but using only ONE feature from each application?
Paying a VA for hours of tech each week, so you can keep your website up and emails going out?
We get it — tech fatigue is very real.
 But no business can (or should) survive without the help of technology… which is why we're dedicated to making tech less of a time-suck and more of a partner. (And maybe even a little bit fun. Gasp!)
So if you're looking for custom software and/or an app made for your business, you're in the right place. Scroll to learn more about our offerings!
Our Ideal Customers
We love working with growing businesses who are ready to invest in technology solutions for their company and their team.
Whether you're a beauty salon owner, law firm, estate planner, health care consultant, business coach, or anything in between… you need technology to power your business.
What you don't need is a stress-inducing jumble of complicated software systems and full-time tech support.
Simply put, we work behind the scenes to turn your business into a lean, mean, operating machine, so you can get back to the important stuff.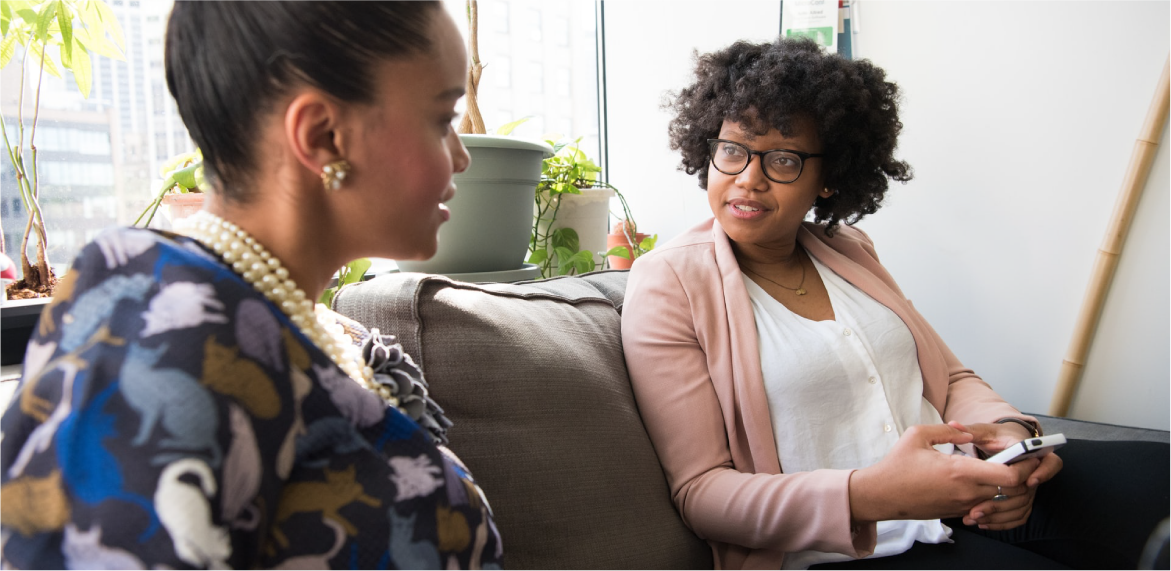 High-level tech support, when you need it most
Whether you started your business yesterday or years ago…
We're here to help with software recommendations, custom development, and everything in between.
And if you're not even sure *what* you need… we can help with that too! In fact, many of our clients come to us desperate for help, without a single clue what they actually want us to do.
And that's exactly where we shine!
Here are a few of the ways we can whip your business into shape:
Come on as a short-term technical VA, to get your systems up and running and then train you in how to use them.
Do an audit of your current set up and recommend specific software, custom solutions, or both.
Train you (and your team!) in how to use your software of choice, so you can simplify your processes and speed up your ability.
Interested? Wahoo!
Our Five Phase Process
We use a five phases process to help companies and organizations develop their own custom solutions.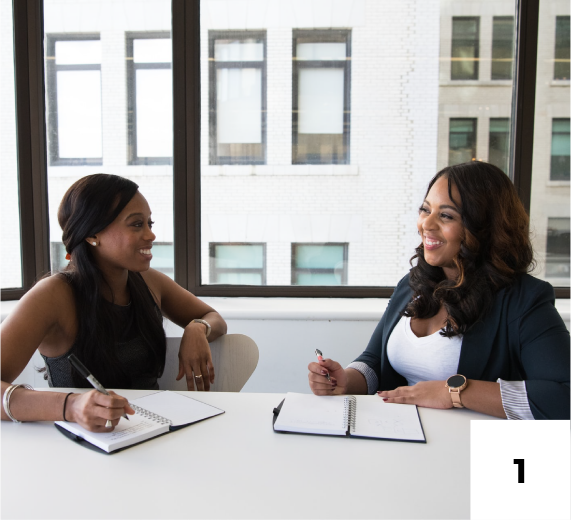 Evaluation
During this phase we take time to meet with stakeholders to get all the project requirements and better understand the problem we need to solve. We also gain a better understanding of how they use the system. Finally, we spend time evaluating the existing software solution being used.

Design
During this phase, our goal is to visually design or prototype the solution for our client. We design wireframes and low-fidelity mockups. When possible, we will also conduct usability testing to obtain feedback. By the end of this phase, we will have finished high-fidelity mockups that are ready to be sent to the development team for coding.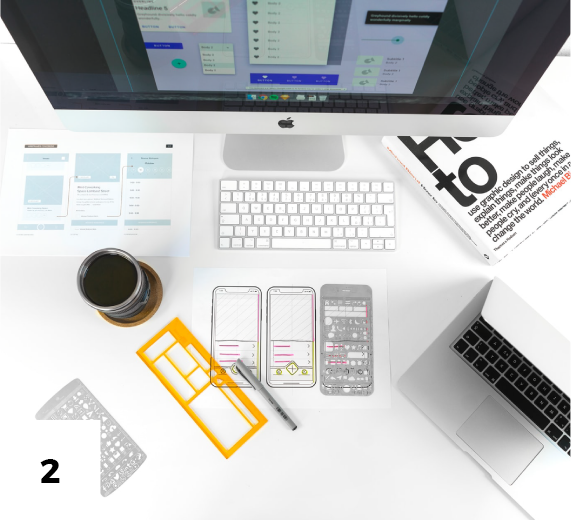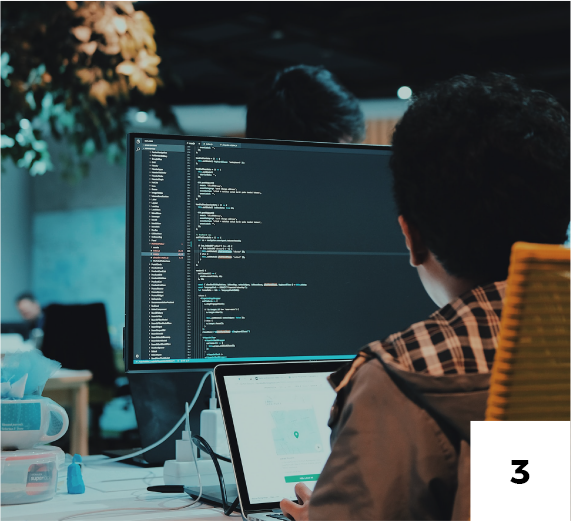 Development
Our developers take the designs created and begin the process of bringing them to life. During this phase, we also ensure the application works as intended. Even though testing has occurred throughout the process, we now have the opportunity to stress test the developed solution to make sure it meets the standards set by our quality assurance experts.

Launch
During this phase, our development team moves all of the application files to the client's production server. Testing is completed here as well to ensure it meets our performance standards. We also handoff any developed training materials. It's finally time to celebrate.

Ongoing Maintenance and Support
This is the final phase but it's by no means the end of our relationship. Since the goal of good software is continuous improvement, we will provide details on providing feedback and getting ongoing support for the application as the needs of the client change and grow.